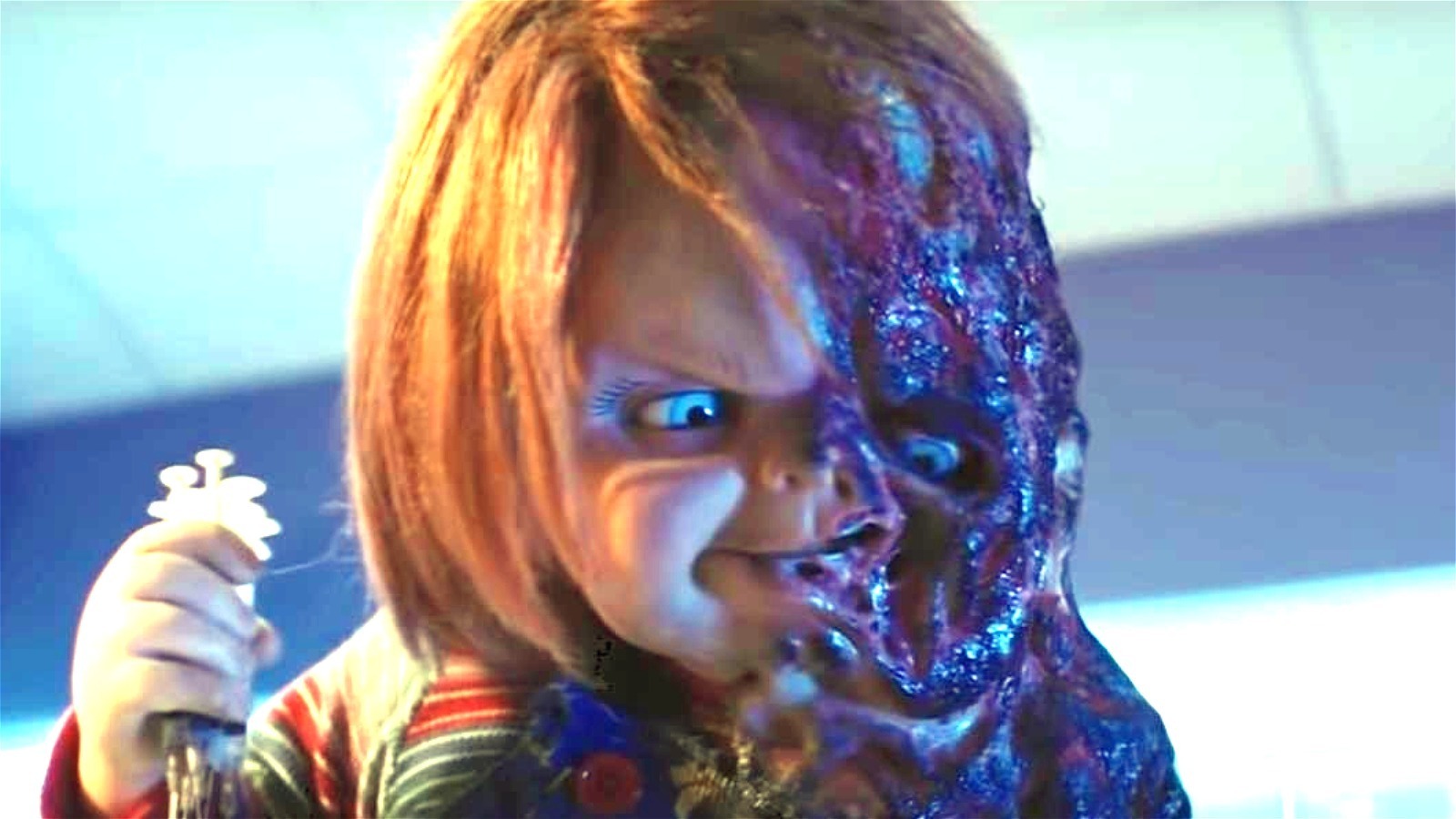 There's a lot going on in the season one finale. We will divide things into groups.
Tiffany Valentine (Jennifer Tilly) and her Chucky – still locked in the body of Nica Pierce (Fiona Dourif) – fight to the death when Junior and his Chucky find them after dodging Andy Barclay (Alex Vincent). Chucky plans to distribute the army of clone dolls he collected to sick children across the country. He asks Tiffany – posing as Jennifer Tilly – to announce this feat in a Hackensack movie theater during a charity screening of "Frankenstein" held by Lexy's mother. But Chucky wasn't counting on his conflict with Tiffany to spill out. This translates into her beheading by her hands and her expressed preference for Nica – possessed or not by Chucky. She rigs her childhood home with explosives to kill Andy, but ends up catching her adopted sister Kyle (Christine Elise) in the crosshairs. Worse, Tiffany manages to lose her grip on Devon.
Devon and Jake meet and cement their boyfriend status. Lexy, Devon, and Jake then arrive at the theater to stop the truckload of Chucks from leaving for unknown parties, only to find that Lexy's little sister has claimed one of the dolls as hers and has gone on a rampage. in the theater, taking Lexy's dad in the process. Behind the screen, Lexy and Junior resolve their relationship issues while Jake finally confronts Chucky. In the process, the teenagers watch Andy – who stops to greet them – walk away with the dolls. But he was stopped during his trip by a gun-wielding Tiffany doll and asked her to drive the truck to the exit leading to Teterboro Airport.