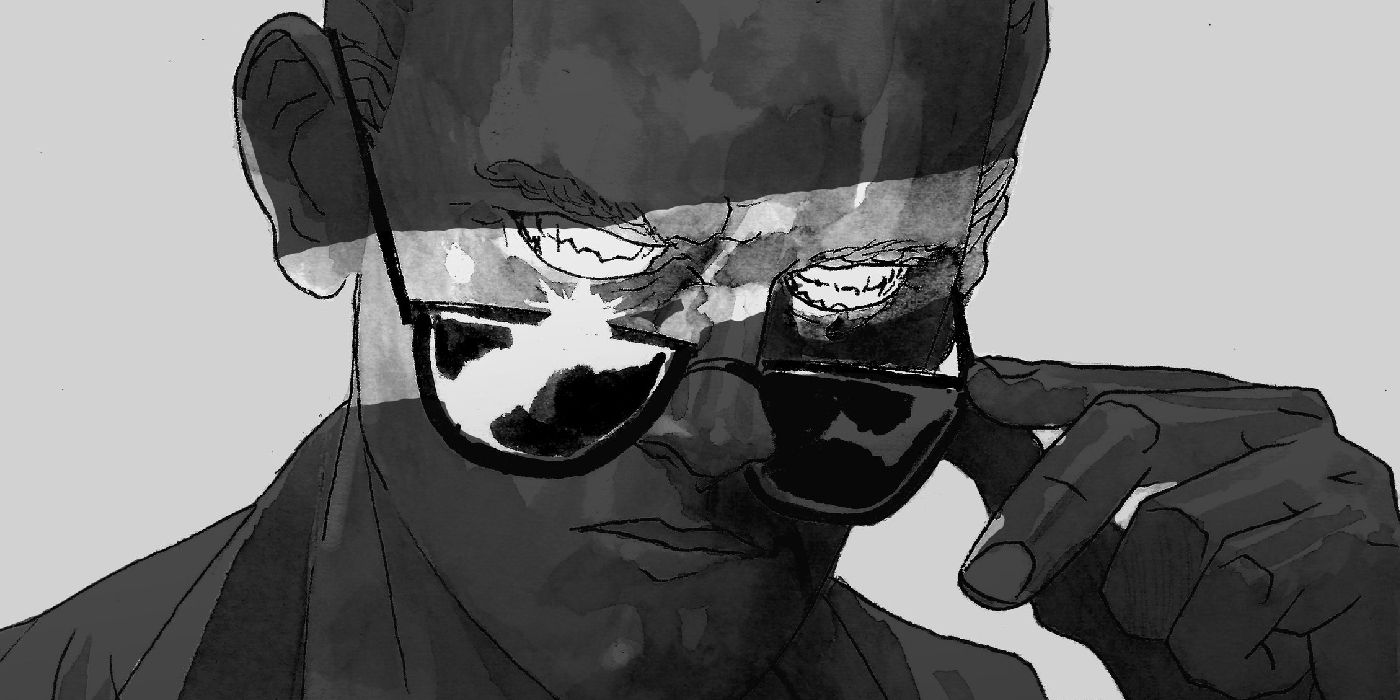 The deadly murderer known as Corinthian roams America in Nightmare Country, a new spin-off title from DC's Sandman universe.
A new entry in DC Sandman Universe footprint, titled nightmare country, will be released in April focusing on the deadly nightmare known as Corinthian.
First teased on DC's Twitter account and fully revealed by The Hollywood Reporter, nightmare country focuses on the Corinthian as he travels across America in search of another nightmare, coming into contact with everyone from white supremacists to two deadly killers nicknamed Mr. Agony and Mr. Ecstacy, who will serve new players in the Sand seller mythos. The series, written by James Tynion IV and drawn by Lisandro Estherren, also features guest artists each issue to draw dream sequences, with issue 1 featuring Yanick Paquette. Its title seems to be a game on Dreamland, the original Sand seller third major story arc of the series.
RELATED: Locke & Key Co-Creator Explain Why The Show Won't Feature A Sandman Crossover
Tynion, who made headlines last year for his decision to stop writing Batman in favor of posting creator-owned works on Substack, is a die-hard fan of Neil Gaiman's original Sand seller stories. Although he decided to limit work on superhero comics in favor of his horror-tinged creations like something kills children and The Department of Truth, Tynion said that writing a Sand seller The spin-off series was a gig too good to resist.
"To be perfectly honest, I thought I said everything I wanted to say with other people's characters, but the moment [DC editor] Chris Conroy asked me if I was interested in creating a new story in The Sandman Universe, I knew I couldn't say no," Tynion said. "The Dreaming has lived in my head for half my life. . It's a canvas on which so many stories are possible, and I'm honored to have the chance to leave my own mark on it."
RELATED: The Sandman Star Mason Alexander Park Thanks Neil Gaiman for Standing Up to Anti-Trans Readers
Corinthian first appeared in 1989 Sand seller #10, in the middle of The doll house story arc, which was replaced by Dreamland. A suave murderer originally created by Morpheus as a controlled terror experiment, the Corinthian is easily recognizable for his striking sunglasses and eye teeth. During The doll house, the Corinthian confronted his maker at a serial killer convention and was destroyed by the Dream Lord for wasting his potential and falling too deep into the source of unnecessary violence. Other Corinthians were created later by Morpheus, but nightmare country is intended to be a spiritual successor to the events of The doll house.
In the upcoming Netflix adaptation of The sand man, the Corinthian will be played by Boyd Holbrook. Riz Ahmed voiced the character in Act I of Audible's audio drama The sand man, released in 2020.
nightmare country goes on sale April 12 from DC.
KEEP READING: The Sandman: How Dream's Capture Foreshadows the Series Finale
Source: The Hollywood Reporter
Disney+ Learned From Netflix's Major Marvel Mistakes
About the Author