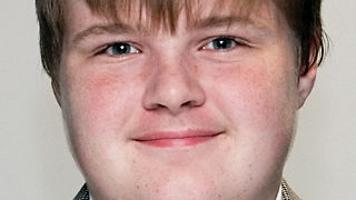 Autumn is here. Cooler weather, hay walks, smells of cinnamon and spices greet students of the Blount Home Education Association during the fall season. Many homeschooled families are enjoying the fun fall festivities.
Ayla Shreve, a ninth grade student, enjoys the crisp, fresh air as she continues her education outdoors. His family creates outdoor unit studies, family games, and pumpkin activities during the fall season. Another exciting opportunity for the family is an upcoming BHEA field trip to Oakes Farm. Choosing the perfect pumpkin and walking around the farm makes for a lovely memory. Families make wreaths from colorful foliage, share their creativity through leaf mobiles, and carve the perfect pumpkin.
For Ayla, fall means the start of rehearsals for "The Nutcracker", performed by the Appalachian Ballet Company. Ayla has had the privilege of participating in "The Nutcracker" for six years and looks forward to this year's production.
The representatives of the Student Council for the year 2021-22 have been selected and have started making fun projects. Student Council representatives are Eden Carnes, Conner Cain, Lauren Dubes, Will Dubes, Ethan Elder, Devon Folsom, Maya Hessick, Meredith Hoffman, Isabelle Hunter and Sophie Wright.
Clubs and activities allow BHEA members to discover new passions and hobbies, learn life skills and overcome challenges. BHEA offers a variety of clubs that go beyond the enrichment program. 4-H, American Heritage Girls, National Honor Society, Science Bowl, Science Olympiad and Scouts have started the new year.
Dual enrollment classes and panel discussions are available to help homeschool students make the transition to college. There is a flurry of college applications to post and a lot of anticipation when it comes to checking mail.
Grade 12 student Olken Jinks is eager to enter college. Olken would like to become a humanitarian architect to build stronger and better buildings for people living in places affected by earthquakes and natural disasters, especially his home country Haiti.
Olken's journey began when he was a small child in Thomazeau, Haiti. He often built miniature houses with leftovers and sticks. Olken had a rare heart condition called Tetralogy of Fallot and was brought to the United States. Olken studied the English language and used art to bridge the cultural divide and communicate with English friends.
Olken says, "Really, art was a way of communicating when words weren't so quick. His love for art has never stopped growing. Olken, now a US citizen, says, "I'm grateful for my heart disease because it gave me new life in America and a clear perspective on how people live in the rest of the world. Also, I understand what it's like to struggle with everyday life and health, and I want to help. I want to be a humanitarian architect using my struggles, background, identity, and artistic gifts to help others achieve success in their lives in Haiti and around the world.
Ethan Elder is the correspondent for Blount Home Education.