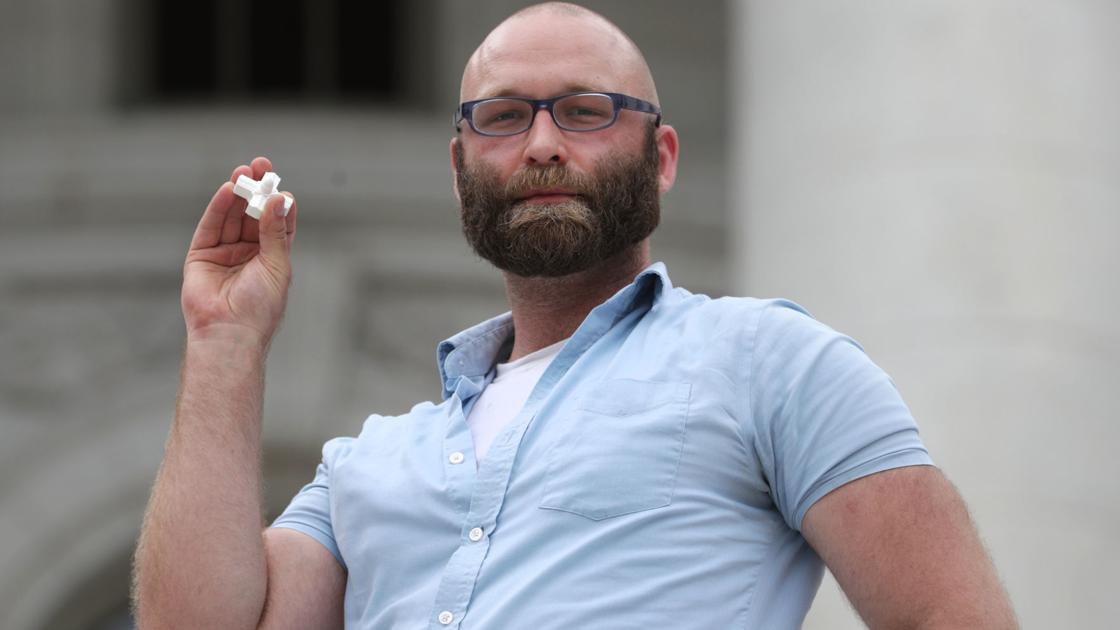 Ken Fager is easily bored.
So in January – with COVID-19 raging and things at a standstill – Fager was looking for a pandemic distraction to entertain himself. He bought a beginner's 3D printer with federal stimulus money, started watching YouTube videos on how to print in plastic, and was inspired by the most dominant structure in his downtown neighborhood. – the State Capitol.
Six months later, the UW-Madison Librarian distributed hundreds of miniature 3D printed replicas of the Capitol – dubbed "Mini WIs" – throughout Madison, which are quickly becoming a popular item to look for in downtown and in small free libraries. .
"The Capitol has always been very high on my inspiration list," said Fager, 38. "I live here in the square, or right next to the square, I see the Capitol every day, it is very present in my photographs, it is part of my neighborhood and it was a natural challenge to see if I could reproduce the building. "
The project took off in early February, especially after a post on Madison's subreddit page.
Each Mini WI takes around 90 minutes to print, and Fager packs them in a small plastic bag with a sticker that includes his social media accounts. A few pieces of candy in each bag "sweetens the deal," he said, while also serving a handy function of weighing down each bag.