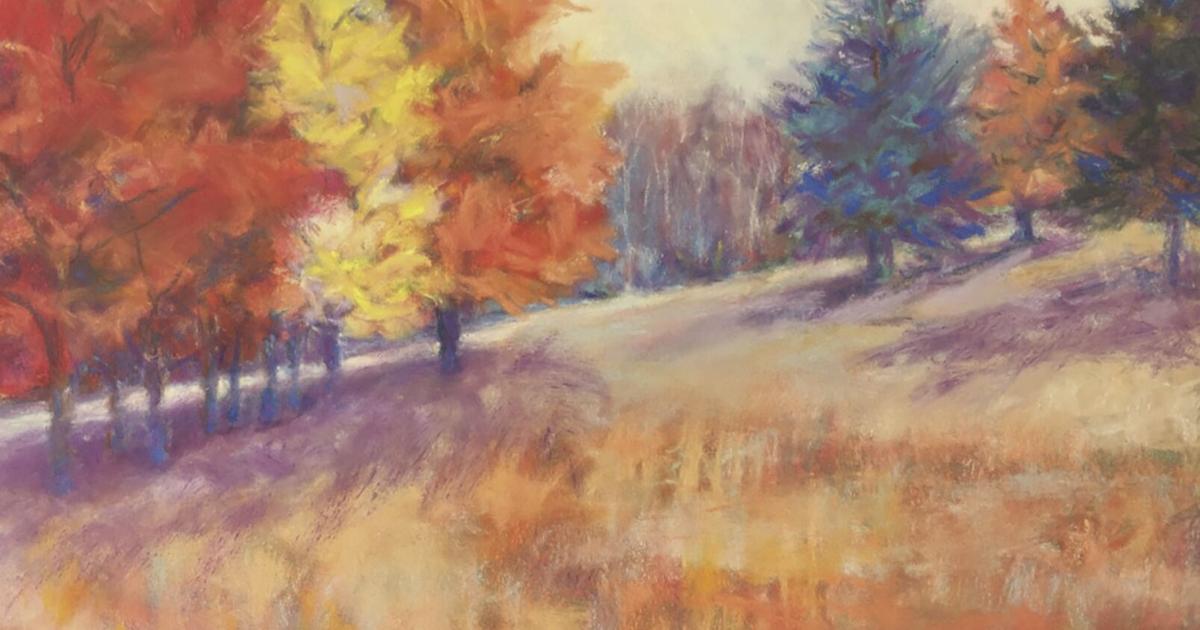 WESTERLY, RI – After its annual holiday gift exhibit was curtailed in 2020 due to pandemic concerns – with limited hours and no opening reception – the Artists' Cooperative Gallery of Westerly is bringing the event back in full force this this month.
This year's show, titled "Deck the Walls," runs through December 22, and is themed around holiday gifts and shopping. Prices are more affordable and cards, handmade tree ornaments and seasonal decorations are for sale.
"For the holiday show in particular, I think the prices are really reasonable and small. There are many items that make wonderful gifts for people, "said artist Posy Webber. "In fact, sometimes when I go there I end up buying a little pom pom for my sister or my daughter or something, or myself."
But anyone looking to shop for art that isn't geared towards the holidays is also in luck: the artists show everything from paintings and mixed-use pieces to jewelry and felted globes at the show.
Among them is Webber, who sells about six 12 "x12" paintings. Three of them are paintings of peonies that she cut in her garden and installed in her studio, and a fourth, entitled "Jump for Joy", represents dolphins.
Webber painted "Jump for Joy" based on a photo, but said she added her own creative flair.
"When using a photo reference, you really have to use the photo to stimulate your imagination to abstract the image so that it doesn't look like a photograph," Webber said. "I like that the viewer sees part of the process in the finished piece, so I'm not doing any real detailed work to make it look photo-realistic."
During the annual Holiday Art Show, pieces like Webber's are displayed on panels, plinths and easels in a wing of the Artists' Co-op building, while maps and more Tchockey-type products can be found in the other wing of the building, said Op Advertising Co-President Jane Rollins.
Whether they're shopping in one wing or the other, Rollins said anyone who visits the holiday show will find "something wonderful and different."
For example, artist Madeline Azzopardi Beaudry sells her "Glowing Globes". She makes three different types of felt globes, each with battery operated or pluggable lights inside.
Beaudry presents a wide variety of artwork in the exhibit – not just his "Glowing Globes," but silk scarves, hand-carved dolls and fairy sculptures, two-dimensional multimedia works of art and two-dimensional framed works of art.
The artist started in the gallery with felt and doll making, but said that over the years she had learned other skills as well.
"No artist should really stand still with the same thing they do over and over again. They should really grow up. So as you grow up you step into new horizons," Beaudry said. "But there is. also things that people really love and keep coming back every year, so you love to have these things there for them, especially at a time like Christmas. "
One of those fan favorites, she said, is the Glowing Globes, which she sold out on opening night the first time she showed them.
"I had to come home and do more," Beaudry said. "So I did different kinds this year. Some of the same old, but also different.
Another artist who sells some of her most popular items at 'Deck the Walls' is Mimi Huszer Fagnant, who exhibits bracelets, earrings and other jewelry.
Fagnant believed her most popular work at the show was sterling silver earrings with glass beads. But, she said, she will also showcase her popular bracelets.
The bracelets are "half of a metal hook and the other half is a leather loop, and there's a beautiful bead on it, which sits on your wrist," Fagnant said.
She called her bracelets "more casual" and said they come in many colors and designs and can be worn with anything.
Whether buyers are looking for jewelry, paintings, or whatever, Fagnant said the show has something for everyone.
"It's a great variety of styles, it's a great variety of items, a great variety of colors. I think there is something for all ages, "said Fagnant. "I think that [guests are] will find something they like, and have it reasonably priced.
Beaudry also said guests could likely do most of their Christmas shopping at Deck The Walls.
"It's a nice place to go, if you just want some peace and quiet and be surrounded by a lot of beautiful works of art," Beaudry said. "It's just a nice place, it's a nice environment.